Dallas
At Buildingstars of Dallas, we provide personalized, consistent commercial cleaning services for all types of office spaces, including: financial, industrial, commercial, educational, medical office cleaning, as well as, corporate headquarters and multi-tenant buildings. Our goal is to take care of all commercial cleaning services that you need for your office or facility using clear, simple processes and the industry's most talented professional cleaning service teams in Dallas.
---
Our cleaning services are designed to help you stay focused on the most important aspects of your day – instead of your windows or carpets.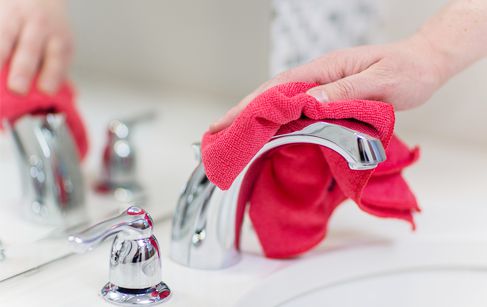 Comprehensive Facility Services
Our all-inclusive facility management services include nightly cleaning, carpet care, floor care, window care and more.
Discover our cleaning program.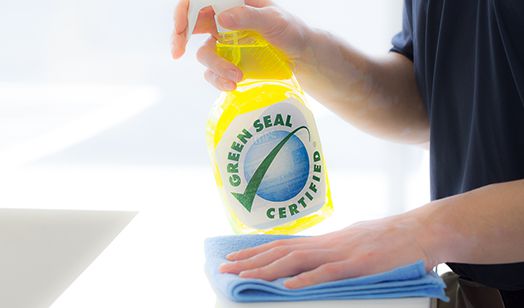 Green Cleaning
Our green cleaning program promotes employee health, protects the environment and helps you create efficiencies that reduce costs throughout your facility.
Protect the environment (and your pocket).
Healthy Building Services
Our healthy building services, including touch free soap and paper dispenser solutions, help you create a healthy environment for employees, tenants and customers.
Modernize your facility.
Ask a question
or

request a quote.
Buildingstars® of Dallas
Address
Main Contact – Rob Mashigian
2435 North Central Expressway, 12th Floor
Richardson, TX 75080
Phone
(469) 482-9339
See what our customers are saying about us.
"We have been very pleased with the service provided by Buildingstars. Their quality of work, responsiveness, and ability to handle a wide range of projects has been excellent."
- Jennifer M., VP of Property Management - DCM Group
"We just moved into our new building and did hire another cleaning company at the beginning. They were a disaster! Buildingstars came in, and since they started our experience has been wonderful. The professionalism of the entire team – from the sales rep who first met with us (and continues to check in), our account manager who is very responsive to any questions, and our cleaning crew who keeps the building spotless – All a 10 on the scale."
- Richard K., CPA - Zabel Freeman
"Buildingstars offers high quality service with competitive pricing. The responsiveness of their Staff and Cleaning Team is immediate, it's apparent they are genuinely concerned for our needs. I would recommend their services to anyone interested in first class services."
- Bobby A., Facilities Manager - BEB Management