We keep you focused on
the things that matter.
At Buildingstars, our goal is to take care of everything you need for your facility using clear, cutting-edge processes and the industry's most meticulous cleaning teams. Our services are designed to help you stay focused on the most important aspects of your day – instead of your windows or carpets.
---
There are a few things you should know about Buildingstars: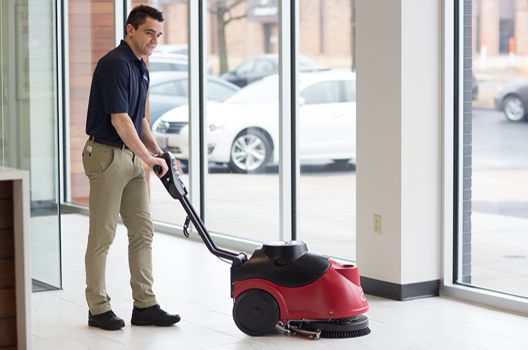 Our solutions are complete.
Our personalized, comprehensive cleaning solutions create cleaner, healthier workplaces.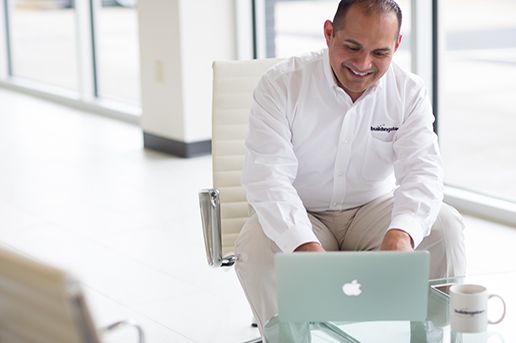 We're proactive.
We're dedicated to resolving problems before they become problems, enabling you to focus on your job — not your cleaning company.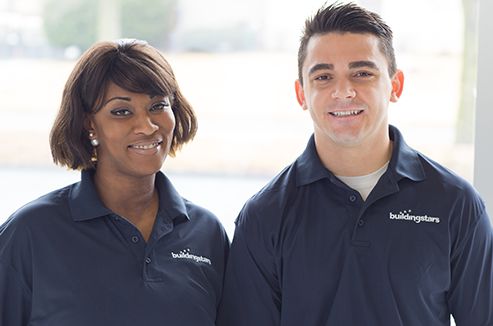 We're invested.
Cleaning is provided by Buildingstars franchise owners. They're invested in your happiness and satisfaction, and it shows in their work.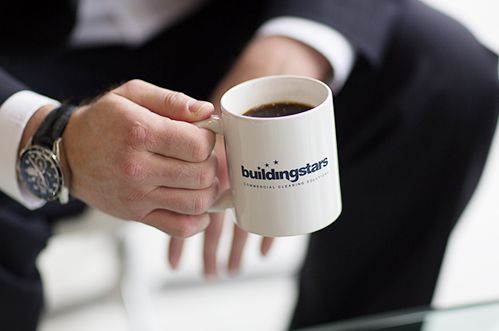 We're trusted.
Since 1994, leading commercial businesses have chosen Buildingstars to deliver the consistent, quality cleaning services they need.
We help our people shine, so that they can help you do the same.
We owe our reputation to our people. We've developed our highly talented managers through our Rising Star™ program, offering them a clear path to advancement, from cleaning technician, to onsite manager, to corporate manager, all based on major performance milestones. Our program builds more passionate, more invested managers, and its benefits can be seen in the quality and consistency of our cleaning services.
You'll notice – we guarantee it.

Getting to know you.
We know your facility has unique cleaning needs. We'll work with you, your employees, or your tenants to develop a Customer Expectations Document that goes beyond the cleaning schedule. Everything we do from then on will be measured against this document. If there are ever any gaps, we'll take action quickly – and proactively – with creative steps for solving concerns before they become problems.

Always ready to talk.
As our customer, you'll have a dedicated Customer Service Manager, ready to provide answers and assistance whenever you need it. We track all service issues and resolution times to ensure we're resolving problems quickly. We'll also send you quarterly email surveys to make certain that everything is up to your standards.
See what our customers are saying about us.
"We just moved into our new building and did hire another cleaning company at the beginning. They were a disaster! Buildingstars came in, and since they started our experience has been wonderful. The professionalism of the entire team – from the sales rep who first met with us (and continues to check in), our account manager who is very responsive to any questions, and our cleaning crew who keeps the building spotless – All a 10 on the scale."
- Richard K. - Zabel Freeman
"We are, and have always been pleased with the service we get from Buildingstars. Our building is cleaned thoroughly and quickly. Communication and customer service always stand out, from the people that clean our building to the people in operations."
- Mark S., Support Services Coordinator - Nooter Construction Company
"I have worked with Buildingstars at most of my locations and have been pleased. The teams do a great job cleaning and, more importantly, are quick to respond. They are professional, courteous and committed to providing great service."
- Rachel M., General Manager - Lillibridge Healthcare Services