Bank and Financial Institution Cleaning Phoenix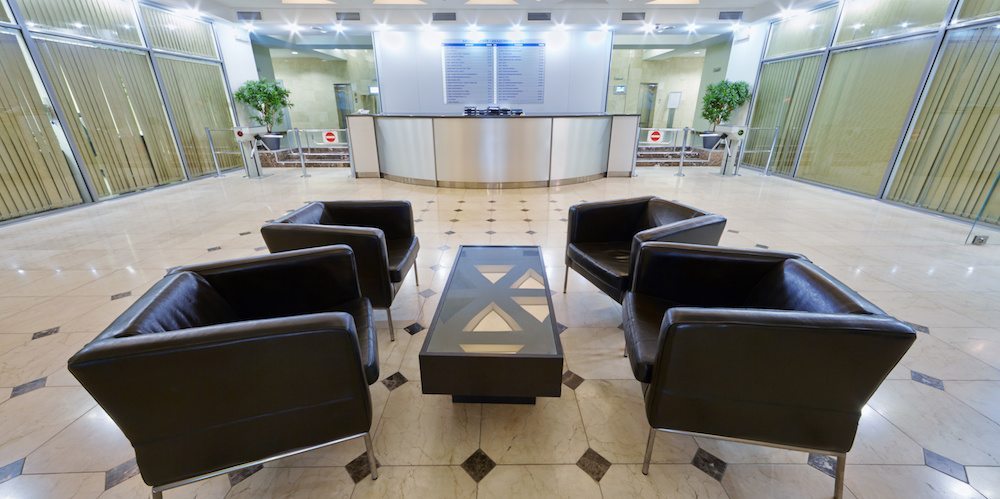 Phoenix Bank Cleaning Company
It has been said you can only make a first impression once, and that rings true especially in regards to maintaining places people visit frequently, such as banks or credit unions. You need a cleaning company that understands your unique needs and is prepared to provide comprehensive solutions that protects your brand image.
At Buildingstars, we have been providing cleaning services for banks, credit unions and other financial institutions for over 20 years. We know how important that first impression can be and we will work with you to maintain facilities that impress your customers. Our team has cleaned and maintained hundreds of financial institutions like yours in the Phoenix area and around the country, often maintaining multiple locations for a single customer to ensure continuity of service.
Nightly cleaning services are especially important to banks, credit unions, and other financial institutions who serve customers on an almost daily basis. The condition of your establishment impacts customers' perceptions of your business and can impact the chance of repeat visits. No matter if you run a single location credit union or a large, multi-branch bank with buildings across the Phoenix area, our team of professionals works to provide the cleaning services you need to do business.
We are knowledgeable about the best cleaning techniques for your needs, paying special attention to high-traffic areas and providing comprehensive cleaning programs that keep your facilities looking great. We understand the need for financial institutions to focus on security at their locations and provide extra security for trash removal.
Like any office, the cleaning programs for banks and financial institutions must include prevention techniques for high-touch services. This is especially important for client-facing businesses like banks where people visit daily. Buildingstars' technicians are well-trained in advanced cleaning techniques and trained in cleaning standards that financial institutions have come to expect.
Phoenix Commercial Cleaning Services
Trusting your financial institution's cleanliness to a high-quality professional service is not only an investment in your facilities, but an investment in your business. Customers expect their bank or credit union to look clean and professional.
When you trust the experienced professionals at Buildingstars, you can expect high-quality service in every aspect of our cleaning. In addition to your routine cleaning services, our technicians can provide disinfection through our Healthy Building initiative which encourages healthy habits in the workplace. Your customers' well-being is important to us, but we also focus on disease prevention in order to keep your employees healthy and happy. Build healthy habits through a range of products designed to prevent disease in high-traffic areas.
Don't leave your bank's reputation to chance. Take your Phoenix financial building's cleaning to the next level, request a quote from Buildingstars today!