Start a Cleaning Business in Chicago

If you're considering starting a cleaning business in Chicago, Buildingstars offers an ideal platform to turn your entrepreneurial dreams into reality. With our proven franchise model, unparalleled support, and unwavering commitment to excellence, we provide the essential elements for a successful venture. In this comprehensive guide, we'll walk you through the process of starting a cleaning business in Chicago with Buildingstars, helping you establish a strong foundation and stand out in the local market.
Thrive in the Lucrative Cleaning Industry
Chicago boasts a thriving commercial sector, making it a prime location to launch a cleaning business. Buildingstars specializes exclusively in the commercial cleaning industry, which is worth billions of dollars. By choosing Buildingstars, you enter a stable market where demand remains constant, regardless of economic conditions or technological advancements. You can be confident that your cleaning business in Chicago will have a solid foundation for growth and profitability.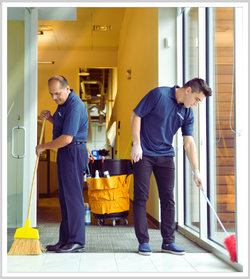 Tailored Cleaning Accounts for Success
Buildingstars distinguishes itself by providing franchise owners with highly desirable cleaning accounts. Through our innovative StarBuilder™ Account Profiling Program, we match you with accounts based on factors such as size, hours of operation, location, and industry. Our focus on office buildings ensures a consistent schedule, access to high-quality employees, and satisfied customers. By strategically selecting the right accounts, you can streamline your operations, attract top talent, and ensure customer satisfaction.
Unmatched Franchise Options
Buildingstars offers a range of franchise options designed to meet your needs and goals. Whether you're seeking part-time income or aiming to build a large-scale enterprise, we have the perfect solution for you:
Comprehensive Support for Your Success
Buildingstars is committed to supporting your journey as you start a cleaning business in Chicago. Our regional support center team provides a range of invaluable services, including an initial customer base, training, billing and collection management, additional account acquisition, marketing support, and customer service representation. By entrusting these critical aspects of your business to Buildingstars, you can focus on delivering exceptional service and effectively growing your business.
Adaptability and Growth Opportunities
Buildingstars understands that your goals and needs may evolve over time. Our Rising Star™ Management Program is designed to adapt to your changing requirements, offering guidance on targeting optimal facility types and sizes for sustained growth. As you progress and gain expertise and accounts, our management training and support will boost your confidence, propel your growth, and maximize your profitability.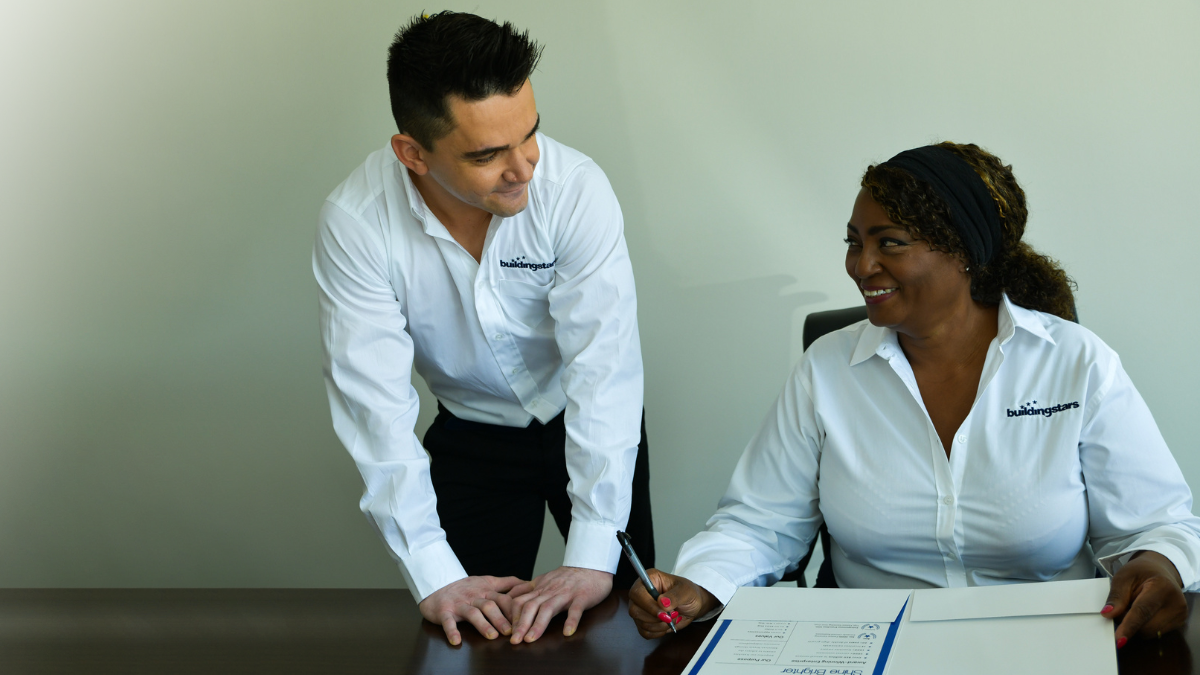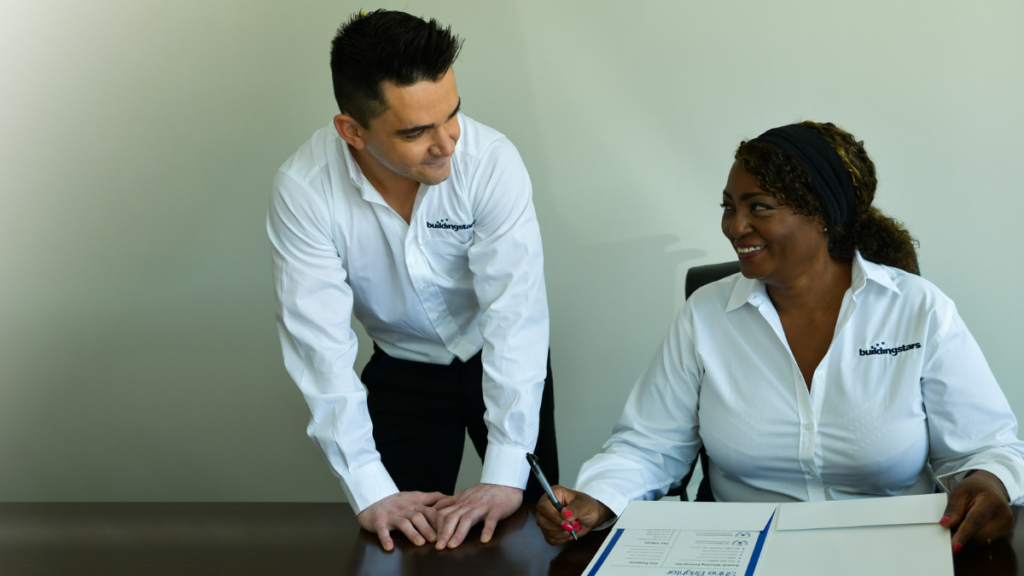 Starting a cleaning business in Chicago becomes a seamless and rewarding process with Buildingstars as your partner. Our tailored franchise options, strategic account selection, comprehensive support, and growth opportunities position you for long-term success in the competitive cleaning industry. Choose Buildingstars today and embark on a fulfilling journey to establish and grow your cleaning business in Chicago. Together, we'll build a thriving enterprise the right way.