Surviving an Office Remodel
Congratulations, you've gotten through the spring-cleaning madness and your office is as organized and tidy as ever! But now that everything is in its place, does it seem like you could use a cosmetic update?
An office remodel is an exciting time for employees, clients, and visitors alike
, but the 
effort
 and energy it takes can be a drain. Here are a couple ways 
to
 ease the pain of an office remodel for your team: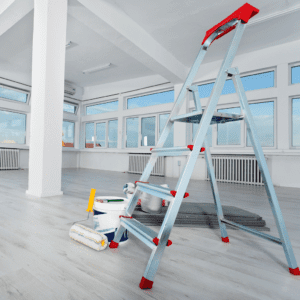 Think Preventative 
The best way to minimize a remodeling mess is to avoid it completely! When choosing a remodeling team, consider finding a company that uses eco-friendly practices and minimally invasive techniques. They should cover all your furniture and equipment, work in isolated areas, and keep up with the daily dusting and vacuuming that come along with the work. If weather permits, opening a couple windows can make a big difference in how messy or clean your space stays.
Deep Clean 
After the contractors' work is complete, a newly renovated space will still feel more like a construction zone than an office. Bring in a team to do an initial deep clean where they get into details like removing dust from the carpets, clean out air ducts, and soak dirty light fixtures. While you don't need to do this intense of a project every week, a skilled cleaning team with professional-grade equipment will be just what you need to make your new office usable. 
Throw In Something Special 
After a full remodel a familiar office space can feel foreign or even cold. Once the space is cleaned out, throw some personal and friendly touches to make it really feel special once the team comes back. Maybe that means displaying familiar art, adding in new team pictures, or finally investing in that fancy cappuccino machine they've always wanted.  
An office remodel takes time and energy from the whole team to really pull off. But in the end, your new beautiful office will be well worth it. A couple thoughtful details is all it takes to make the stress of an office renovation melt away, so you come back refreshed and ready to work in your new space!