Is an Open Office a Trick or a Treat?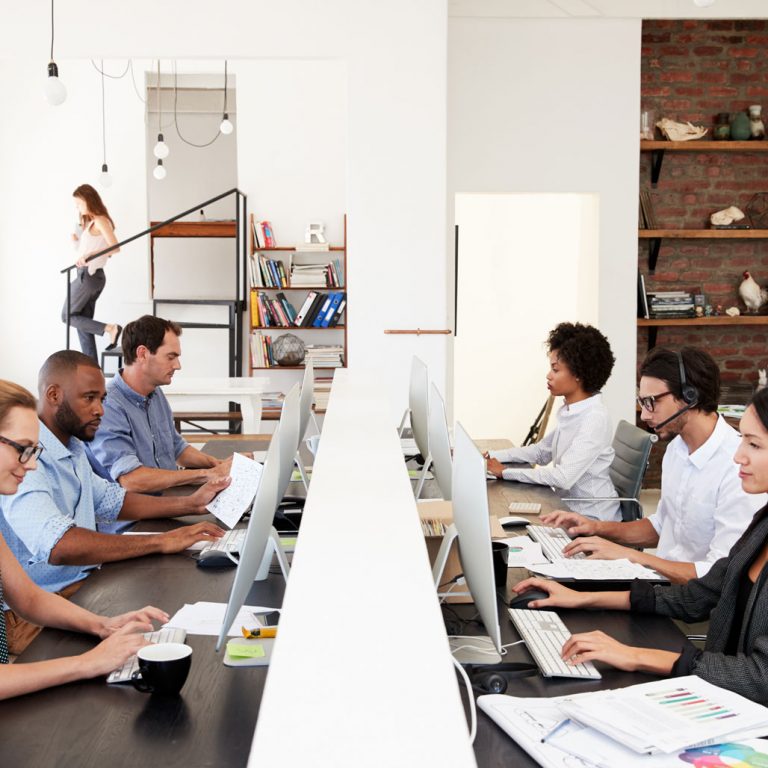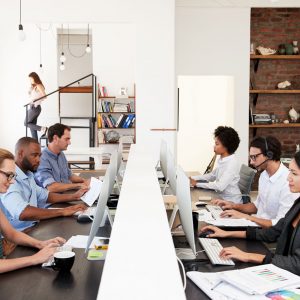 Businesses spend a lot of time and money trying to create an environment that sets their employees up for success, but what's the best way to achieve that goal? In the early 2000s, tech giants like Google and Apple created what's known as the 'open office spaces', where unclaimed seating spreads through the building and private offices are few.
But how do these open offices really affect the way we do business? Can fewer walls become a game-changer for your company? Here are a few things to consider when it comes to open office spaces:
Pro: Technical Innovation
Fast-growing, start-up technology companies are credited for creating open office spaces, with the goal of fostering collaboration by nearly forced proximity to your team. And it seems to work! Open offices encourage conversation between employees in different roles, at different levels, and in varying levels of formality, all of which helps them share ideas. The breaking advancements that came out of Silicon Valley in the early 2000s fueled the fad of open office spaces – almost 70% of businesses today have some sort of open office concept to them.
Con: Noise and Distractions
While the concept seems to help companies who want to innovate, people in jobs that do not require innovation are finding the amount of noise more distracting, therefore leading to decreased productivity. In fact, one study found 63 percent of employees stating that they lack quiet space for work, which in turn has a "negative effect on their productivity, satisfaction and well-being." If you are considering opening up part of your office, make sure there is a designated quiet space for people who need distraction-free work, and let them opt-in and out of the collaborative environment as needed.
Pro: Transparency and Communication
Regardless of the industry, businesses that want to promote transparency and fairness find open offices foster this goal. The transparency of open concepts with fewer walls and doors makes management more approachable and easier to communicate with. This helps employees feel an increased level of comradery, and increases loyalty to their job and company.
Like any business trend, open offices may not work for everyone. For an organization that promotes innovation, transparency, and collaboration above all, the open concept may be for you!
On the flip side, an organization that does not require collaboration could benefit from the transparency and more approachable management that an open concept offers, but would need to balance the potential effects of noise and distractions that could affect the productivity of the employees. If you think your business is ready for the challenge, read our guide to surviving the office remodel.
Open Office Organization
If you're in an open office, others' habits will be more visible, audible, and distracting. Keeping an organized workspace by yourself may not be enough – click here to get in contact today with Buildingstars to receive your free, no-obligation cleaning quote.