Bank and Financial Institution Cleaning Charlotte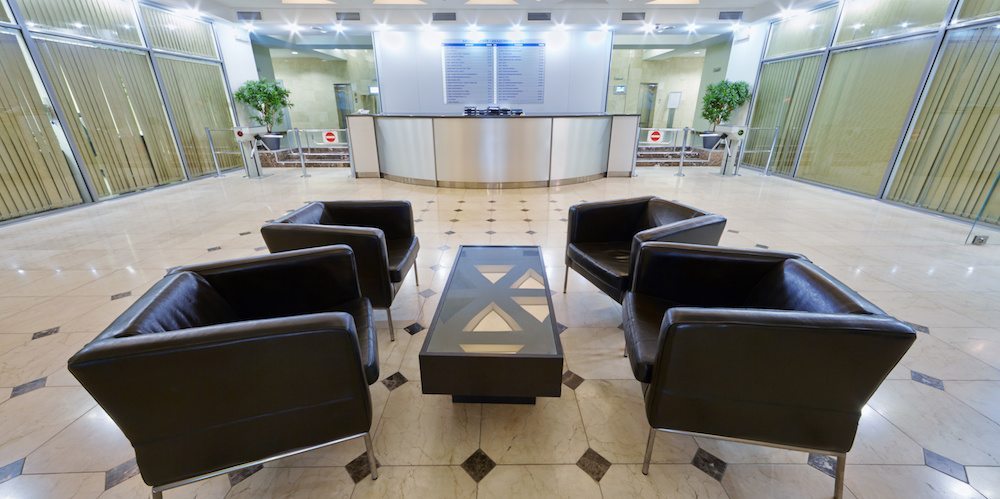 Elevate Your Bank's Image with Buildingstars
As the saying goes, you only get one chance to make a first impression, and this holds especially true for frequented places like banks and credit unions. To maintain a pristine image and protect your brand, you need a cleaning company that understands your unique requirements and can deliver comprehensive solutions.
Buildingstars: Over 20 Years of Banking Cleaning Expertise
At Buildingstars, we have been providing top-notch cleaning services to banks, credit unions, and financial institutions for more than two decades. We recognize the significance of that crucial first impression and are dedicated to preserving facilities that leave a lasting impact on your valued customers. Having serviced numerous financial institutions in the Charlotte area and nationwide, we excel in maintaining multiple locations for a single customer, ensuring a seamless experience.
Request a Quote for Excellence
For banks, credit unions, and other financial establishments that serve customers daily, nightly cleaning services are paramount. The condition of your premises significantly influences customer perceptions and the likelihood of repeat visits. Whether you operate a single-location credit union or a large, multi-branch bank with buildings across the Charlotte area, our team of professionals is committed to providing the cleaning services that drive your business forward.
Expertise in High-Touch Cleaning Techniques
At Buildingstars, we are well-versed in the best cleaning techniques tailored to your unique needs. Our focus extends to high-traffic areas, and we offer comprehensive cleaning programs that ensure your facilities consistently look immaculate. Recognizing the paramount importance of security in financial institutions, we also provide additional security measures for trash removal.
Promote a Clean and Professional Image
Customers expect their banks and credit unions to exude cleanliness and professionalism. By entrusting your financial institution's cleanliness to Buildingstars, you invest in the success of your facilities and your business as a whole.
The Buildingstars Difference: Quality and Wellness
When you choose Buildingstars, rest assured that you'll receive top-quality service in every aspect of our cleaning. Beyond routine cleaning, our expert technicians can introduce disinfection through our innovative Healthy Building initiative, fostering a workplace that promotes well-being. We prioritize disease prevention, ensuring your employees stay healthy and content.
Request a Quote for a Spotless Reputation
Don't leave your bank's reputation to chance. Take your Charlotte financial establishment's cleanliness to new heights by requesting a quote from Buildingstars today! Trust in our proven expertise to uphold your bank's image and create an inviting environment that leaves a lasting positive impression on your esteemed customers.