First Impressions: Office Edition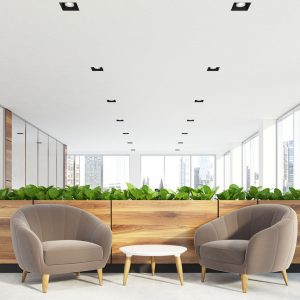 When you get up in the morning before a big day, you'll likely take extra care to prepare to give the best possible first impression. Whether you're meeting a potential new client, a possible new hire, or even a long-time business associate, it's important to go the extra mile to look presentable, professional, and put-together.
However, a first impression is formed before you even sit down at the conference table. For better or for worse, our workspace is given a full critique and can set the tone for the entire business relationship. What kind of impression is your office leaving? Here are a few details to take note of:
Impressive Entryway
Of course, the very first step to interacting with your business involves walking up to the building and through the door. A first impression starts there! Make sure the entryway is well-maintained, clear of debris, and landscaping is well-kept. Also, make it easy for people to know exactly where they are – your signage should be easy to read and match your most current branding.
Lobby Atmosphere
Once someone steps inside your building for the first time, they will learn a lot about who you are as a business. Is your lobby modern and cutting-edge, with trendy furniture and some tech? Are you more traditional, with wooden bookshelves and a formal check-in desk? Any style that matches your business is a great first impression – but be careful the words that come to mind are never 'run-down', 'disorganized', or 'unkept'.
Building Upkeep and Cleanliness
The best possible first impression you make can be completely undermined if the space feels dirty or uncared for. Give special attention to the spaces guests frequent – conference rooms, bathrooms, and executive offices are a great start. Cleaning should be done nightly for best results – that way, you're always prepared for a drop-in visit or impromptu meeting.
Is your office ready to partner with the pros? Click here to learn how Buildingstars helps thousands of offices make the best possible first impression, every single day.