Deep Clean vs. Nightly Tidying – Which Keeps Your Home Cleaner?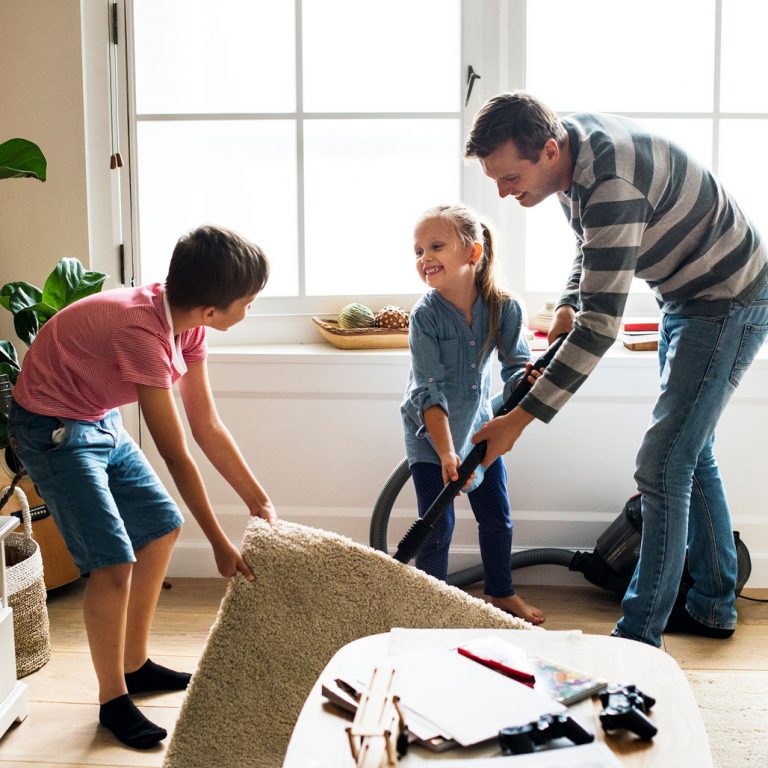 We all know the stress of preparing our home for company – the lists of chores, organizing of neglected spaces, and the last-minute pick-up the day before. But how do the champions of clean houses keep their spaces looking spotless year-round?
The formula to a forever-clean home is simple – do a little bit every day, and never let it get to the point of being messy. While the differences between a nightly pick-up and a weekly deep clean may seem small, they can have a big impact on the overall health of your home and your family. Here are the key benefits of the daily tidying routine:
1. Prevent Harmful Buildup
A little bit of messiness can take a couple minutes to resolve, but if you neglect any part of your home for too long, suddenly a small task can become a big problem. Something like a wet spot on a carpet may not seem like a big deal, but it can quickly turn into mold or even rotting floorboards – requiring a much more expensive, labor-intensive clean. Save yourself time and money by taking care of things like laundry, yardwork, floors, and counters on a daily or semi-daily basis, and prevent the headache of mounting work.
2. Be Prepared for Unexpected Guests
Everyone has experienced the panic of a friend announcing they're going to stop by, leaving you scrambling to make sure your home is ready. When you opt for a daily tidying schedule, you will always be ready to host! Before you go to bed each night, take a look around and note what you would prefer a visitor not see – whether that's getting dishes out of the sink or laundry off the folding table, you'll be glad you did it.
3. Make Time for Targeted Cleaning
Even if you make every effort to keep your home clean on a daily basis, there is always a spot that could use a little bit of extra TLC. When your house stays clean through the week, you can use all your saved time on those bigger, organizational projects that take more attention. Weekends are a great time to straighten up the mudroom, tackle the junk drawer, or work on seasonal chores, without worrying about a long day of deep cleaning!
So you've cleaned your house and you're proud of your hard work, but what's next? Maybe your office could use a little TLC… if that's the case, don't hesitate to reach out!